Are you thinking of getting a Lexus as your next car? We can bet that you're attracted by the opulent style and impressive performance that Lexus car models offer to their drivers. There's no doubt that these cars come with their advantages, but it's a good idea that you familiarize yourself with its weaknesses before you purchase it. When you are familiar with the likely problems of your car, you are more aware of how to tackle them.
Many people may not realize it but Lexus is a subsidiary of Toyota. Therefore, you can expect similar reliability and longevity issues that are experienced by its mother company.
Most Lexus cars are designed for luxury and are fitted with state-of-the-art features. Your Lexus car is not expected to have frequent faults or problems, but everyone knows that even the most reliable machine can develop a major fault without any due cause. So, let's take a look at the most common problems faced by Lexus car owners.
Brakes
Brakes are a common problem for most cars because they wear out after some time. If you drive any Lexus model, you would need to change the brakes frequently. The amount of friction required to bring the car to a halt will wear them out, which causes the brakes to degrade after some time.
Brake repairs are straightforward, and they can determine the overall safety of the car owner. As soon as you notice any grinding or scraping noises, it may be an indication that your brakes are due for a change. If your brake pedal also feels softer, it could be a sign of an underlying problem.
Sensor Problems
Car sensors are designed to keep track of the vehicle's working condition and send information to the driver. It's not uncommon for a sensor or two to malfunction, but many Lexus models have this recurring problem.
Old model Lexus cars have issues with the O2 sensor and check engine lights. They may turn on or go off without any due reason. Some newer models from this manufacturer also experience problems with the parking assistance sensor. The great thing about fixing these sensors is that they are easy to replace or may only require a car system reset to fix. However, take note that checking engine lights for your car may be an indication of transmission fluid problems or faulty engine components.
If you have sensor lights on your dashboard that keep coming on or problems with other computer-driven parts of your car, contact a professional repairer for the best solution. They will check your car to make sure there is no underlying problem before correcting the sensor.
Drivetrain
If you purchase a brand new Lexus, it would come with a drivetrain warranty. The drivetrain warranty protects your vehicle from any damage that may compromise this component. The warranty is a useful addition for car owners who purchased a new car but is not available for those who bought used models. Drivetrain problems are a common occurrence for Lexus vehicles with automatic transmissions.
Oil Leaks
Another common problem for Lexus car owners is oil leakage. This problem may not occur until the car reaches a high mileage value, but it can be quite costly to fix. Regularly servicing the oil gaskets in your engine will prevent any problems or faults from accumulating under your car's hood.
Water Leaks
Even during heavy rainy conditions, your car is meant to keep you safe from the harsh weather. However, some Lexus cars have leaky cabins that may give way under heavy rainy conditions. Repairing leaks can be a costly problem to fix, especially if the problem is related to a damaged sunroof. You can avoid water leaks from your car's cabin by regularly inspecting and cleaning its parts.
Swedish Auto Service is the Right Repair Service for You
Swedish Auto Service is a professional repair service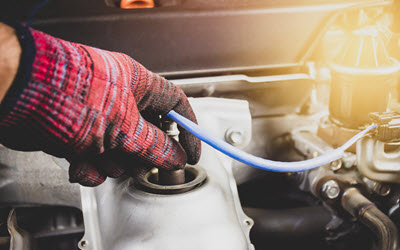 that offers innovative solutions for car owners. We offer drivers long-lasting, pocket-friendly repairs. Our certified technicians use high-quality equipment and replacement parts that keep your vehicle in top condition.
At Swedish auto service, you can rest assured that your Lexus is in the right hands. We handle repair services for car owners in Cedar Park, Round Rock, Leander, Austin, TX, so give us a call today.
* Lexus Car image credit goes to: trangiap.