Mercedes are widely sought for their unique sound, interior luxuries, and high-powered engine performance. Mercedes models have also been known to develop V12 engine problems among the different models available.
Mercedes V12 engine is a unique 12 cylinder piston engine design composed of two sets of 6 cylinders forming a "V" shape around the crankshaft. The first known use of the V12 engine dates back to 1913 in the United Kingdom and has been used in many luxury vehicles since.
In recent years, the V12 engine is less commonly found in automobile manufacturing due to the increased pollution emissions, size, and heavyweight, and the high price tag attached.
Problems Facing the Mercedes V12 Engine
Drivers have reported many problems coming from their Mercedes V12 engine, but listed below are the most common issues talked about among owners.
Hydraulic Fluid Leak: Hydraulic fluid is yellow or amber in color. It is responsible for transferring energy throughout the hydraulic system as well as removing contamination, sealing, and lubricating moving parts throughout the system. A hydraulic fluid leak is caused by damage to the seals of the active body control system, hydraulic lines, or even faulty struts. Keeping up with manufacturer-recommended maintenance can help prevent hydraulic fluid leaks in the Mercedes V12 engine.
Engine overheating: An overheating engine is easily detectable by monitoring the temperature gauge found on the dashboard of all Mercedes automobiles. In addition to a temperature gauge reading high, an overheating engine may be associated with smoke coming from beneath the hood or a rough engine idle. It is not recommended to continue driving a vehicle with an engine that is overheating as it can lead to a worn radiator, coolant lines, blown head gaskets, or a coolant leak.
Engine misfire: An ignition misfire is the most commonly-reported type of misfire to come from a Mercedes V12 engine. This type of misfire is often caused by faulty ignition coils, spark plugs or poor connections among the wiring process leaving an inadequate air/fuel mixture within the engine's cylinders during normal combustion. Drivers may notice vibrations, poor engine performance, jolting, or a stalling engine as a result. Expert mechanics do not recommend continually driving your vehicle if it is exhibiting signs of engine misfire as this can lead to damning engine problems.
As a result of improper engine performance, drivers will begin to notice a significant decrease in their fuel economy. If you find yourself needing to fuel up more often although the miles you are driving do not reflect this increased usage you should have your vehicle inspected immediately by a trained professional.
Swedish Auto Service is here for all of your automotive needs
Swedish Auto Service is a full-service auto service and repair shop located in Austin, TX. We have been helping drivers in and near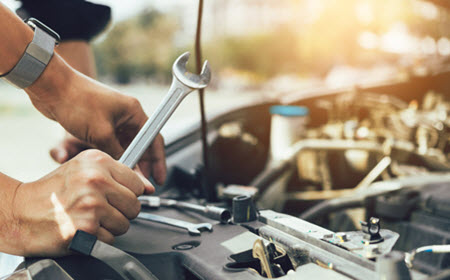 Austin including the surrounding areas of Cedar Park, Round Rock, and Leander, TX for more than 20 years.
We service BMW, Infiniti, Lexus, Mercedes, Saab, Subaru, and Volvo. The work provided within our facility is done with the use of factory-grade tools and equipment to ensure absolute satisfaction as you drive away. You can feel secure in your vehicle with our 1 year/12,000-mile warranty on all service and repair work.
At Swedish Auto Service, we stand by our principles:
Transparency: There are no hidden fees or unnecessary suggestions provided by our employees
Reliability: We use certified and credible parts suppliers
Proficiency: Our technicians stay up-to-date on the latest factory recommendations to provide the best service in the area
Communication: All communication is clear and friendly as we answer any questions you may have
Care: We strive to treat your vehicle as our own
Responsibility: We take responsibility for ensuring all of our technicians exceed the minimum standards in repair work
Our shop opened its doors in 1993 and has since been Austin's trusted foreign auto shop employing highly trained technicians and mechanics. We provide dealer quality services with friendly neighborhood customer service at a fraction of the dealer price tag. Our facility is open for appointments Monday through Saturday. Call today to set up a convenient appointment for our expert help for your Mercedes today!