If you own a Saab, you may have seen the traction control light come on at some point. This light indicates there is an issue with the vehicle's traction control system. In this article, we'll discuss what the traction control system is, what can cause the light to come on, and what you should do if it does.
What is a Traction Control Light?
The traction control light is there to alert the driver of a problem in the traction control system. As the name suggests, the traction control system is a safety feature in vehicles that helps to keep the car stable and prevent it from slipping or fishtailing on slippery surfaces by ensuring all four tires are fully in contact with the road at all times. The system does this by reducing engine power and applying the brakes to one or more wheels as needed based on the road conditions, driving style, and other factors.
When the traction control light comes on, it indicates that there is an issue with the system and it needs to be serviced. Because this system is an important safety feature of your Saab, it is important to act quickly when this light comes on and not ignore it or put off service. Losing traction while driving can be dangerous, leading to unexpected sliding, fishtailing, collisions, and more.
What can cause the traction control light to come on?
There are several things that can cause the traction control light to come on. A problem with the sensors, wheels, or brakes can all trigger the light. Additionally, if the system has been turned off, the light will also come on. It can also be caused by electronic issues, such as a low battery or damaged wires.
With so many potential causes of the traction control light, it can be difficult to know where to start, and many of the diagnostic procedures aren't very DIY-friendly. You can of course test the battery, but beyond that, if your traction control light stays on, it is wise to get it to a Saab mechanic you trust as soon as possible in order to ensure your driving experience is as safe as possible.
What should you do if your Saab's traction control light comes on?
If you see the traction control light come on, you should take the car to a mechanic to have it serviced. In the meantime, exercise caution when driving on slippery surfaces, such as wet or icy roads.
While driving, you should also avoid sudden stops if at all possible. Avoid sharp, sudden turns as well, and exercise extreme caution when taking curves, as those are times when the traction control system would usually kick in to help ensure your ride is a smooth and safe one. Be vigilant while driving and take great care with any sudden moves in order to prevent losing control of the car.
Bring Your Saab to Swedish Auto Service
At Swedish Auto Service, we provide drivers of luxury vehicles neighborhood customer service and high-quality,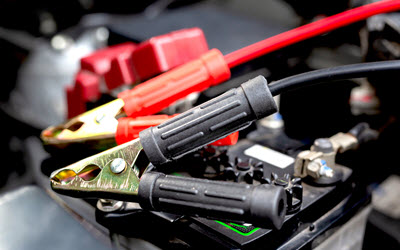 affordable repairs. Our team has been helping drivers in Austin and the surrounding cities including Cedar Park, Round Rock, and Leander since 1993.
When it comes to your Saab, we know it's not just a point of pride to keep it in good condition, it's a point of safety. Especially when it comes to the traction control light, it is hard to feel safe in your vehicle when it is not all operating as it should. You deserve to have all of your car's safety features fully operational, so we are here to help with that. From annual maintenance to emergency repairs, our friendly staff has you covered. Call or visit our auto repair shop today to schedule an appointment or with any questions or concerns you have regarding your luxury vehicle.
We strive to provide a personal touch and competitive pricing without sacrificing quality, something you're not going to find at any dealership. So whether you need a scheduled oil change or a new transmission, you can count on the experts at Swedish Auto Service. Stop by today and see what sets us apart.