Securing the performance, reliability, and longevity of your Volvo vehicle is crucial if you want to protect your investment. Maintaining your vehicle in peak condition throughout the year isn't easy, but it can be done with the help of an expert mechanic. As a Volvo owner, it's important to understand the steps to identify an experienced Volvo mechanic and their critical role in keeping it in peak condition. Let's discuss what to look for, along with any required maintenance that only a qualified mechanic can complete to help you reap the benefits of owning a Volvo.
The Importance of Hiring an Experienced Volvo Mechanic
A competent Volvo mechanic possesses the knowledge needed to diagnose and address issues quickly with your Volvo, providing expert care that ensures its continued performance over its entire lifespan. Here are some of the benefits you can enjoy when you hire a professional:
Specialized Expertise: Volvo mechanics undergo extensive training and have access to the latest technical resources from their manufacturer. Their familiarity with Volvo-specific diagnostics and repair procedures enables them to provide accurate and efficient maintenance service, guaranteeing peak performance of your Volvo vehicle.
Warranty Preservation: When your Volvo is still under warranty, hiring an authorized mechanic is key to protecting its coverage and your investment. A knowledgeable Volvo mechanic adheres to manufacturer specifications during repairs to preserve your warranty coverage while safeguarding your investment.
Look at These Resources for a Veteran Volvo Mechanic
Here are some suggestions you can apply while you search for a qualified Volvo mechanic in your area:
Seek Recommendations: When looking for qualified mechanics near your area that have established track records of providing quality service, begin by seeking referrals. A trusted mechanic will have online reviews and word-of-mouth recommendations from current and previous customers.
Search Certified Volvo Service Centers: Certified Volvo service centers employ trained technicians who have undergone rigorous testing to meet high manufacturer standards, while being equipped with all the latest tools and diagnostic equipment, guaranteeing accurate maintenance for your Volvo.
Online Research: Use online platforms such as forums, review websites, and social media groups to gather insight from Volvo owners. Be on the lookout for positive reviews regarding mechanics' expertise, professionalism, customer service, and ability to solve complex issues related to Volvo vehicles.
Necessary Maintenance Tasks Performed by Competent Volvo Mechanics
A knowledgeable Volvo mechanic will conduct routine inspections in order to spot potential issues early and keep them from worsening, inspecting brakes, suspension, steering fluids, and filters as part of this comprehensive maintenance routine. They will ensure your Volvo remains safe and reliable on the road long-term.
Here are some additional services you can expect from a professional mechanic:
Scheduled Maintenance: Volvo vehicles come equipped with maintenance schedules specified by their manufacturer, and an experienced mechanic should abide by these to conduct tasks such as oil changes, filter replacements, tire rotations, and fluid flushes on an on-time basis to maximize both its performance and lifespan. By following such maintenance protocols diligently, a competent mechanic ensures your car's peak performance and longevity for years to come.
Diagnostic Services: Modern Volvos come equipped with sophisticated onboard diagnostic systems that generate error codes when issues arise, making interpretation of error codes much simpler for a competent mechanic to identify any underlying issues and implement necessary repairs or adjustments quickly and effectively. Their experience ensures no hidden problems go undetected for prompt resolutions.
Specialized Repairs: Volvo mechanics have the skills and access to genuine Volvo parts necessary for handling complex repairs for Volvo vehicles, whether that means electrical system troubleshooting, transmission repairs, engine diagnostics, or any other specialized service needs. Trusting your Volvo to a qualified mechanic guarantees repairs are carried out correctly while increasing overall reliability and performance of your vehicle.
Our Certified Volvo Mechanics are Happy to Assist You
The significance of having a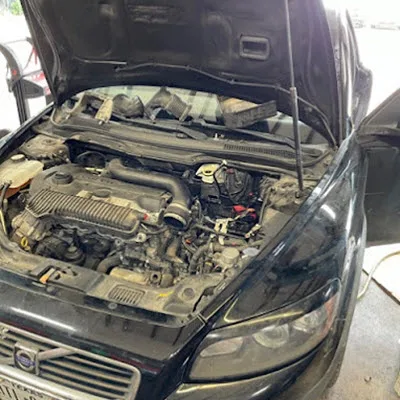 trained Volvo mechanic cannot be overstated. Their specialization, deep understanding of Volvo engineering and commitment to manufacturer guidelines ensure optimum vehicle care. Maintenance tasks performed by an expert mechanic will help your Volvo stay in excellent condition over its lifespan. Regular service checks and repairs performed by trained specialists will not only increase its performance and longevity but also protect its warranty.
Contact Swedish Auto Service today to utilize our expert Volvo mechanics if you are in or near Cedar Park, Round Rock, Leander, and Austin, TX. Experience first-hand how professional maintenance can transform your Volvo's performance.